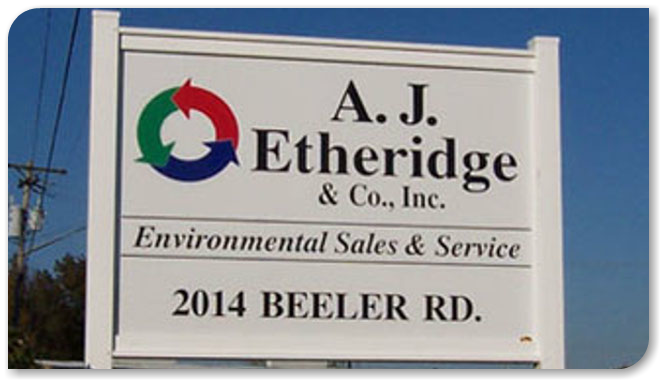 Grease Traps, Automatic Grease Traps and Interceptors

Whether you are a small restaurant owner or run a mess hall serving thousands grease discharge to the waste water system is a problem. Most all municipalities now have effluent discharge regulations that limit the amount of grease and effluents that can be released into the enviroment. Violations can be quite costly resulting in fines and operational downtime. In addition grease and solids can physically obstruct your drain lines requiring costly repairs. AJ Etheridge and Company provides a cost effective solution. Modern "Automatic Grease Interceptors" and "Large Super Capacity High Density Rotationally Molded Polyethelene Grease Interceptor" systems may be the remedy to your problem. At "AJ Etheridge and Company" we Evaluate, Sell, Service, Refurbish and Install Grease Traps and other High Volume and Ultra High Volume Fat, Oil, and Grease Removal systems. We have decades of experience in the installation and repair of Grease traps and grease interception equipment. And our service area extends throughout the Continental United States and beyond should it be neccesary. If you plan to design or install a new high volume food service drain system, or renovate your existing system, a grease and oils removal system from AJ Etheridge and Company will help you avoid expensive interruptions and higher operating costs in the future.
Grease Trap Sales





We sell only the finest certified brands and models of Grease traps and Grease Interceptors known for their durability and effectiveness. FOG Enforcer, Grease Guardian, Solids Enforcer, and Big Dipper to name a few. We have models appropriately sized for all applications. Both new and refurbished units are available.

Grease Trap Installation





Our team has over 145 years combined experience in the sizing, evaluation, and installation of high volume food service drain systems and grease interception systems. We can guide you through the process of sizing and evaluation. Present feasible alternatives and recommend a qualified local installer. Give us a call at 252-237-0349. We'll be happy to serve you!

Grease Trap Refurbishment





We refurbish old interceptor and grease removal systems. We can rebuild and improve upon original parts and design. Often we can accept your used equipment in trade towards the purchase of new or refurbished units.

Grease Trap Sizing





The correct sizing of the Fats, Oil and Grease (FOG) interceptor is an important factor in capturing the FOG before it enters the municipal waste water system. Having the correctly sized FOG Enforcer that handles both high and low volumes is also an important factor in meeting FOG compliance and normal required maintenance. Get the FOGEnforcer Sizing Guide.